Sponsorship Opportunities: The Caribbean Council's Annual Reception at the House of Lords 2023
5 Apr 2023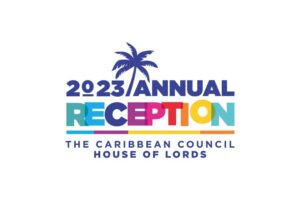 The Caribbean Council is delighted to announce that the Prime Minister of The Bahamas and Chairman of the Caribbean Community (CARICOM), The Hon. Philip Edward Davis, KC, MP, has accepted Lord Bruce's invitation to be the Guest of Honour at the Caribbean Council's Annual Reception.
The Caribbean Council's Annual Reception at the House of Lords will take place this year on Wednesday, 3rd May from 18.30 – 20.30.
Sponsorship Opportunities for this event include:
Associating your brand with the prestigious British Houses of Parliament
Demonstrating your brand's support of the Caribbean region
Building awareness of your company's values and objectives
Strengthening relationships with key clients, investors and stakeholders
Click here to download the sponsorship proposal and take advantage of this opportunity.
If you are interested in sponsorship opportunities at the event, kindly send an email to Maria Tereza, Membership Manager – mariatereza.laino@caribbean-council.org
_______
About the Caribbean Council
The Caribbean Council is trade and investment membership organisation which supports responsible and sustainable private-sector led investment and development in the Caribbean, Cuba and Central America.