The Commonwealth of The Bahamas Signs CARIFORUM-UK EPA
4 Dec 2019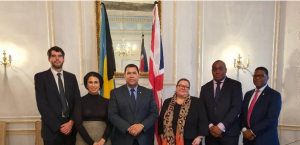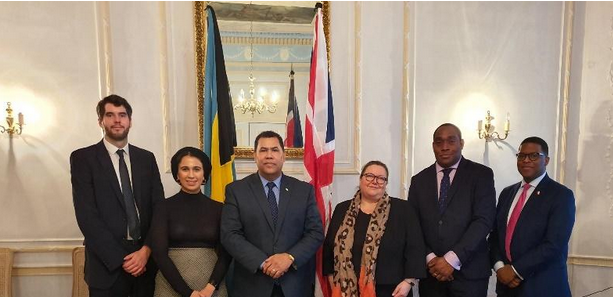 On Wednesday 27th November 2019, the Commonwealth of The Bahamas became the latest country of the Caribbean Community (CARICOM) to ensure trade continuity with the UK following on from the ten-year-old economic partnership agreement (EPA) signed between the Caribbean Forum (CARIFORUM) and the European Union.
The Government of The Bahamas signed the CARIFORUM EU EPA on October 15th, 2008.  Although The Bahamas has not ratified the CARIFORUM EU EPA, since December 29th, 2008, The Bahamas has been provisionally applying the Agreement, a permissible and common practice under international law.  The United Kingdom (UK) is a signatory to the CARIFORUM EU EPA having signed the agreement as a member state of the EU.  However, the citizenry of the UK in a referendum on 23rd June 2016 voted to withdraw from the EU.  As a member state of the EU, the UK is bound to all EU international agreements including the CARIFORUM EU EPA and cannot negotiate any new trade agreements with any third country until it leaves the EU.  , the UK is permitted to prepare technical transitions of current agreements like the CARIFORUM EU EPA to "roll-over" or mirror current commitments and preferential access to markets.
For most CARIFORUM countries including The Bahamas, the UK is a major trading partner.  CARIFORUM Member States are seeking to have in place a signed preferential trade agreement with the UK by the time the UK leaves the EU in order to avoid any interruption in its preferential trade with the UK. The CARIFORUM-EU EPA provides the basis for quota free duty free preferential access of goods from CARIFORUM States into the markets of the UK as long as the UK remains a member of the EU.  The CARIFORUM-EU EPA also allows the services and investments of CARIFORUM Member States preferential access into the markets of the UK and other EU Members States.
Signing the EPA between CARIFORUM states and the United Kingdom, at The Bahamas High Commission in London, on behalf of the Government of the Commonwealth of The Bahamas, was Ellison E. Greenslade, QPM, High Commissioner for the Commonwealth of The Bahamas to the United Kingdom of Great Britain and Northern Ireland.