2016 Economic Review and 2017 Outlook
25 Apr 2017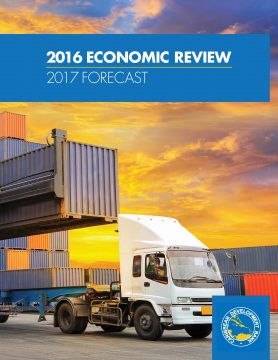 The 2016 Economic Review and 2017 Forecast provides a review of the Caribbean's performance over the previous year and outlines the Bank's projections for the performance of its Borrowing Member Countries in the current year.
Click here to access publication. Download in PDF. © Caribbean Development Bank, 2017
The post 2016 Economic Review and 2017 Outlook appeared first on Caribbean Development Bank.
Read full article at Caribank