Participate in the 2018 edition of the HUB CAMARA SANTO DOMINGO
23 Jan 2018
HUB Santo Domingo is the country's most important trade fair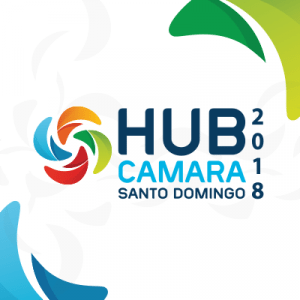 Caribbean Export would like to invite interested CARIFORUM firms to submit applications to participate in the 2018 edition of the HUB CAMARA SANTO DOMINGO in Santo Domingo, Dominican Republic from March 6th – 9th, 2018.
HUB Santo Domingo is the most important multi-sectoral trade fair in the Dominican Republic. All sectors of the Dominican economy takes part in this event, and this year the organizers are looking for active participation from the following sectors: technology, energy, construction, tourism, services, agricultural and agro-industrial, among others.
Hub 2018 succeeds in putting together the most complete national and international trade exhibition in a space that enables exhibitors and visitors to build new commercial relationships, network with new suppliers, expand business, enhance your knowledge and learn of new trends.  This year the fair will have the presence of commercial missions from different countries, international buyers; in addition to a complete schedule of panels, workshops, and as usual, a keynote speaker of high international recognition.  Full details can be found on the event website http://hubcamarasantodomingo.com/
Caribbean Export will assist food and beverage firms to participate
Caribbean Export will assist representatives from CARIFORUM firms in the food and beverage sectors to participate in the 2018 edition.
Sponsorship will include:
Booth rental and design
Return airfare to the Dominican Republic for one representative of the participating company from their country of origin
Please note that Caribbean Export will NOT be responsible for the shipping of samples nor customs brokerage. In addition, ground transportation will NOT be arranged by Caribbean Export.
Interested firms must apply by February 1st
The application process will be completed over two (2) phases:
Phase 1: Interested firms must submit an online Expression of Interest no later than February 1st, 2018 at 4:30 pm Dominican Republic Time to Romily Thevenin rthevenin@carib-export.com , Ileana Tejada itejada@carib-export.com , Damie Sinanan dsinanan@carib-export.com .
Phase 2: Short-listed applicants must complete Caribbean Export's Diagnostic Tool Assessment. This online tool assesses firms on four (4) pillars (Management, Production, Finance and Marketing) to determine their current capacity to take advantage of opportunities that may be presented at the trade show.
Participants will be notified of acceptance no later than February 15th, 2018.
All participation is subject to approval from Caribbean Export.