GBPA to Incentivize Innovative Startups with License Fee Waiver Program
22 May 2017
Grand Bahama hopes to diversify its small and medium-size enterprise sector through a business diversity waiver, which affords innovative entrepreneurs in Grand Bahama a one-year waiver on the Grand Bahama Port Authority (GBPA) license fee.
The GBPA has considered that Grand Bahama's downtown business area needs diverse, innovative businesses in order to grow economic activity. Ian Rolle, president of GBPA, said the authority is looking for businesses that will add value to the people of Grand Bahama.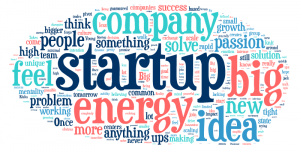 "Whilst the economy is making small but steady progress, increased diversity and innovation within the city's small business sector would definitely add value for residents and to the local economic landscape," said Rolle.
One important measure the Bureau is taking is to incentivize entrepreneurs who are thinking outside the box, with a one-year GBPA license fee waiver, when they launch their creative business ideas within the downtown area.
Rolle added that though downtown will serve as the launch pad for this pilot initiative, the GBPA is "hopeful that the results would translate into more variety and options for locals as well as visitors" in the areas of shopping, dining and entertainment, among others.
According to Derek Newbold, GBPA senior business development and marketing manager: "We want to encourage entrepreneurs to be creative and think innovatively. By this, I am referring to adding value in a new way; perhaps within some of the traditional business concepts by way of enhanced customer experiences, technology integration, etc. It's time to break the traditional mold," he continued.
In 2017 the Invest Grand Bahama Small Business Bureau is focused on initiatives that encourage increased business diversity and innovation.