Webinar: Voluntary Sustainability Standards

22 Oct 2021 – 22 Oct 2021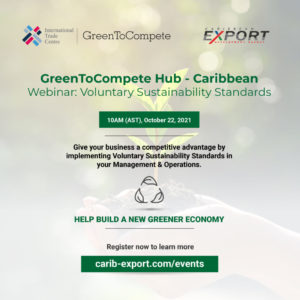 Voluntary Sustainability Standards (VSS) are private standards that require products to meet specific economic, social and environmental sustainability metrics.
The requirements can refer to product quality or attributes, but also to production and processing methods, as well as transportation.
VSS are mostly designed and marketed by non-governmental organizations (NGOs) or private firms and they are adopted by actors up- and down-stream of the value chain, from farmers to retailers. Certifications and labels are used to signal the successful implementation of VSS.
Source: United Nations Conference on Trade and Development
Click here to register.