OECS – Sustainable Development Movement Summit 2021

22 Sep 2021 – 23 Sep 2021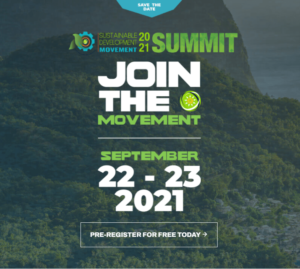 The Sustainable Development Movement Summit creates an exciting space, where Senior Government Officials, Industry and Sector Leaders, Global Entrepreneurs and Civil Society converge over two days, September 22 – 23, 2021.
The Summit is positioned to fast-track the fruition of the Eastern Caribbean Economic Union through disruptions, solid innovations and agility thereby fostering exponential growth and inclusion for all. There will be many lessons for the wider Caribbean region.
Click here to register.