Cash Transformation and the Digital Economy – The Way Forward for The Bahamas, Virtual

28 Sep 2022 – 28 Sep 2022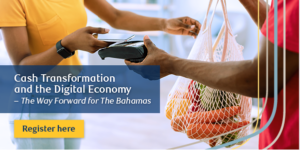 RBC, in partnership with the global research company, Oxford Business Group, will release a new research report on the current digital economic landscape of The Bahamas and how individuals, businesses and the government can prepare for the transition towards a cashless society.
This event also features a panel discussion with guest speakers and RBC subject matter experts. We hope you can join us to learn more about this critical topic affecting the future of The Bahamas.
Click here to register.