AAPEX, Las Vegas

01 Nov 2022 – 03 Nov 2022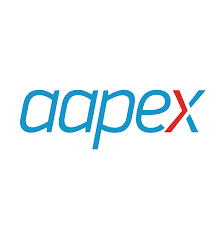 AAPEX 2022, the premier event representing the more than $1.6 trillion global automotive aftermarket industry, will welcome attendees and exhibiting companies to Las Vegas, Tuesday, Nov. 1 through Thursday, Nov. 3, at The Venetian Expo (formerly Sands Expo) and Caesars Forum Conference Center. 
Historically, AAPEX draws approximately 2,500 exhibiting companies that display innovative products, services and technologies that keep the world's 1.3 billion vehicles on the road. The event also provides advanced technical and business management training for professionals to maintain excellence and take their businesses to the next level. Industry buyers include automotive service and repair professionals, auto parts retailers, independent warehouse distributors, program groups, service chains, automotive dealers, fleet buyers and engine builders.
AAPEX is a trade-only event and is closed to the general public.
More information