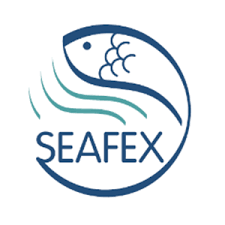 The SEAFEX trade show will be held from 16-18 September, 2018 in Dubai, United Arab Emirates. It is the major seafood trade event in MENA region.
Major seafood event in the Middle East and North Africa
SEAFEX is the largest seafood exhibition in MENA region. The trade show is visited by more than 13,000 buyers from 115 countries. It is organized every year in Dubai. The show has grown by 56% in size since launch in 2012.
The show attracts buyers and suppliers of seafood-related products and services, including the following:
food service – hotel, restaurant, franchise, catering firms
trade – specialist wholesalers, distributors, importers and exporters, brokers, traders. seafood processing and packaging equipment
retail and grocery – supermarkets, hypermarkets, fishmongers, fish markets.
process industry – processing plants, packaging, re-export, value-added.
The website www.seafexme.com gives you more details on the trade fair.