2nd China International Consumer Products Expo

26 Jul 2022 – 30 Jul 2022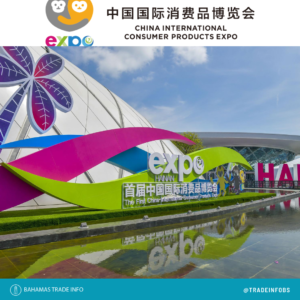 The 2nd China International Consumer Products Expo is slated to be held in Haikou, the capital city of Hainan Province, from July 26 to 30, 2022. Brands from 58 countries and regions have confirmed their participation in the Expo.
A major national-level exhibition
China International Consumer Products Expo (hereinafter Hainan Expo) is one of the four major national-level exhibitions that is co-hosted by the Ministry of Commerce and the People's Government of Hainan Province, and also the first national exhibition with the theme of consumer products and the largest consumer product exhibition in the Asia-Pacific region.
This Hainan Expo, with the theme of "Share open opportunities to create a better life", will give greater prominence to "high-quality" and "new" consumer products. The total exhibition area will increase from 80,000 square meters in the first session to 100,000 square meters, and all special booths will be built in an environmentally friendly manner. France will serve as the guest of honor of this expo.
There will be a focus on professional buyers
The international exhibition area will feature 740 exhibitors with 1,322 participating brands from 58 countries and regions. The domestic exhibition area features the participation of 31 provinces, autonomous regions and municipalities, with a focus on high-quality consumer products and time-honored brands.
In terms of buyer invitation and organization, the 2022 Hainan Expo will focus on professional buyers by inviting tax-free business enterprises, cross-border e-commerce enterprises, high-end commercial retail giants, high-net-worth individuals (HNWIs), etc. to the expo for procurement and transactions.
This year's Hainan Expo will create the Global Consumption Forum, a high-end exchange platform with a focus on consumer products. It will hold rich supporting activities in diverse forms, including large-scale forums such as Global Consumption Innovation and Duty Free and Travel Retail Conference, and Sustainable Consumption Summit Forum>>www.contacthainan.gov.cn