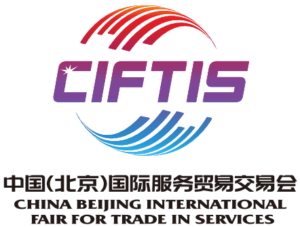 The 2020 China International Fair for Trade in Services (CIFTIS) will be held from September 3rd – 7th in Beijing at the China National Convention Center under the theme 'Global Services, Shared Prosperity".
The First Comprehensive Fair for Trade in Services in the World
The 2020 CIFTIS will involve both online and offline activities. Participants are invited to attend the online and offline exhibitions and activities to share business opportunities and reach win-win cooperation. The event will be jointly hohsted by the Ministry of Commerce of the People's Republic of China and the People's Government of Beijing Municipality. World Trade Organization (WTO), United Nations Conference on Trade and Development (UNCTAD) and Organisation for Economic Co-operation and Development (OECD) are its permanent supporting institutions.
CIFTIS has been successfully held for six sessions and had attracted about one million visitors from nearly 200 countries and regions and nearly 10,000 exhibitors.
Further information about the 2020 CIFTIS can be found on its official website: https://www.ciftis.org/