Customs Experts Meet with Bahamas' WTO Accession Working Group
23 Nov 2018
Topics of focus included human resource management, integrity, and competency management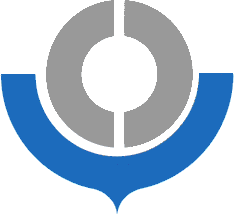 Experts from the World Customs Organization (WCO) and their counterparts at the Bahamas Customs and Excise Department (BCED) recently held meetings with senior members of The Bahamas' World Trade Organization (WTO) Accession Working Group from the Ministry of Financial Services, Trade & Industry and Immigration and private sector stakeholders to understand the opportunities and challenges facing customs officers in The Bahamas today.
A press release on the WCO's website explained that from November 5—9, WCO members were on-hand to review BCED's human resource management (HRM) and integrity approaches.
"Particular topics of focus, in addition to HRM and integrity, included competency management, health and safety, as well as training," the release states.
WCO has been making customs officers more aware of new and existing trade arrangements
The WCO has been working with the customs department to prepare its people and systems for accession to the WTO.
The WCO was on-hand in March for Bahamas customs agents to start an aggressive training schedule that will include familiarization with this country's trade agreements.
Secretary General of the WCO Kunio Mikuriya said then that his organization's training is designed to be knowledge-based, so that customs officers are more aware of new and existing trade arrangements.
The WCO release explained that the recent visit was "successful in providing a clearer view of the current priorities and needs for BCED, in conjunction with WCO principles for customs professionalism and integrity in the context of the country's plans for future accession to the WTO".
The Bahamas is expected to fully join the WTO, at the earliest, by the end of 2019.
"Using the methodologies and frameworks drawn from the WCO People Development Diagnostic Tool (PDDT) and the Integrity Development Guide (IDG), the working groups reviewed the extent to which BCED aligns with current best practices, any gaps, and identified priorities and recommendations for the way forward," the release states.
"Taking advantage of the timing of the mission, which occurred in the middle of the 18-month WCO-Bahamas Training Programme, a review was undertaken of the current status of activity under the Bahamas Mercator Implementation Plan, noting achievements and lessons learned to date and planning for 2019."
Source: Nassau Guardian