Canadian Company Targets Region With Block-Chain Remittance Solution
15 Nov 2017
CVC targets the Caribbean remittance market
Cuba Ventures Corp (CVC), a Canadian company, indicated last Thursday that it plans to develop a blockchain-based mobile application called Revolupay with its own cryptocurrency to target Cuba's US$3.4-billion remittance market.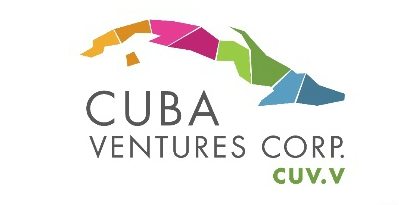 CVC, which is already in the island's travel and tourism industry through Travelucion, a wholly-owned subsidiary, announced that its fintech division will develop the blockchain solution and also introduce the proprietary cryptocurrency CLCU Coin, targeted at both Cuba and the wider Caribbean.
The company projects that the CLCU will be introduced as a "world cryptocurrency" with exchange rate pegged against major currencies.
Initial rollout is being planned for The Bahamas and Cuba
Initial rollout is being planned for the Bahamas and Cuba, then across the rest of the Caribbean.
In a release on the initiative, CVC said "blockchain technology has the potential to be highly disruptive in the multibillion-dollar remittance market".
Entrepreneurs will be able to receive worldwide booking payments
It said Revolupay will "enable app users to receive remittances instantly from family and friends worldwide, allow Cuban entrepreneurs to receive worldwide booking payments from future visitors; and allow Cuban entrepreneurs to transfer their digital wallet funds to other Cuban Revolupay app users".
It should also allow tourists in Cuba to pay Cuban entrepreneurs for their services and allow tourists intending to visit Cuba to add funds to their Revolupay accounts for instant payments to Cuban private businesses, CVC said.
The company is also promising that the blockchain solution will allow Cubans to withdraw cash at Revolupay-approved local Cuban banks. It noted that Revolupay is to be accepted on all 432 websites operated by its subsidiary Travelucion.
CVC signed a memorandum of understanding with Vesilen Investments for co-development of the blockchain platform and Revolupay app.
It said "the company feels that today's Cuba, with its extensive use of mobile technology, nationwide cellular network and thousands of Wi-Fi hotspots, creates a fresh and currently untapped opportunity in the remittance and private enterprise".
CVC prepares to sign agreements with its technology providers and partners
In relation to the timeline for implementation, the company said it was about to sign definitive agreements with its technology providers and partners.
It noted that its management control of websites covering over 134 countries, including almost every island in the Caribbean, will enable marketing of the CLCU "in the Caribbean travel and tourism visitor market and then on a worldwide scale".
Source: The Jamaican Gleaner