Absolutely Caribbean Virtual Expo
30 Sep 2020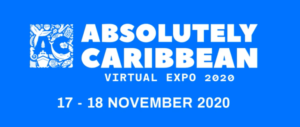 In a few months, from November 17th to November 18th, 2020, Caribbean Export will be hosting its first-ever Absolutely Caribbean Virtual Expo.
In a new era of international trade, the Absolutely Caribbean Virtual Expo provides a unique opportunity for Caribbean and European counterparts to meet virtually, foster relationships and be inspired to develop trade.
You'll discover a range of products and services that can be sourced from the region, focusing on natural products and nutraceuticals, sauces and condiments and alcoholic beverage.
Why should you attend:
• Matchmaking and networking with leading suppliers from the
Caribbean with secure one-to-one video chats
• 3 thematic micro-communities for in-depth discussion and
focused networking
• Discover new suppliers and reduce sourcing costs
• Buy directly from producers
• Explore new opportunities for trade with the Caribbean
• On-demand content providing resources and information on thematic areas
• Take advantage of the EU-Economic Partnership Agreement (EPA) with the Caribbean and source authentic Caribbean products and services.
REGISTER TO ATTEND NOW!: https://bit.ly/3jioaDr