Leading sector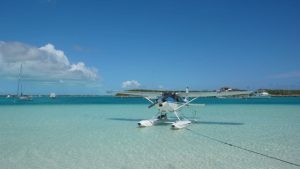 The tourism sector is The Bahamas' largest industry, contributing significantly to the economic strength and growth of the country. In 2015, 1.48 million international stopover visitors spent a projected $2.38B in the local economy. In addition more than 4.5 million cruise passengers visited The Bahamas in the same year. Altogether, the tourism industry is estimated to have directly contributed 26.8% of GDP and 28.9% of employment, or 55,500 jobs.
Award winning destination
The Bahamas is a multi-island destination, a diverse family of 16 distinct island destinations that each have something to offer to potential visitors. The Islands of The Bahamas have a place in the sun for everyone, and each island has its own personality and attractions for a variety of vacation styles, with some of the world's best golf, scuba diving, fishing, sailing, and boating, as well as shopping and dining.
It is for a reason that The Bahamas has received a steady stream of international prestigious awards in categories like:
Best beach destination in the Caribbean
Best honeymoon destination
Best cruise destination
Best dive destination
Best luxury island destination
Best romantic destination
Key Sector Facts
International stopover visitors: 1.48 million (2015)
Cruise passengers: 4.5 million (2015)
Arrivals from North America: +/-  90% (2015)
Arrivals from Europe: +/- 6% (2015)
Contribution to GDP: 26.8% (2015)
More information
For more information about Bahamas tourism, check the official Bahamas tourism website.