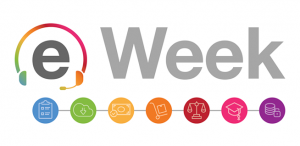 Digital solutions and policies to help the world recover from the coronavirus crisis will be in sharp focus during UNCTAD's eWeek event from 27 April to 1 May.
The online event is a modified, smart edition of the popular annual UNCTAD eCommerce Week at which senior government officials, chief executive officers and other stakeholders forge solutions to challenges linked to the digital economy.  
It will comprise a set of 15 online webinars and meetings, where participants are expected to engage in discussion on the current and post-pandemic digital economy – including the 'digital divide', the role of consumer protection bodies, the entrepreneurial pursuits of women in the digital space, intellectual property concerns and challenges faced by MSMEs.
Further information, including a link to the programme, may be accessed at eweek2020.unctad.org.