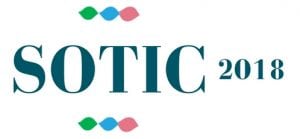 The Islands Of The Bahamas are proud to host this year's State of Tourism Industry Conference (SOTIC) at Atlantis, Paradise Island on October 1-5, 2018. Members of the Bahamas Ministry of Tourism and Aviation will lead this year's conference, which is themed "Rejuvenate. Recreate. Reconnect. New Directions for Caribbean Tourism", and invite partners to attend the important annual summit.
The Bahamas, a leader in the region and tourism industry, will be the gathering point for industry professionals, policymakers and strategic partners from the public and private sectors throughout the Caribbean for a week of events, discussions, and ideation surrounding the key issues and opportunities for enhancing tourism in the region.
Caribbean tourism faces multiple challenges from environmental events to ever-changing consumer behaviors and this conference will enable attendees to evaluate their market challenges and create a strategy for growth. For the Conference, we are developing a program expected to bring together a range of experts from marketing, technology, sustainability and more, to provide attendees insight on using the latest ideas (artificial intelligence, blockchain, content targeting post-GDPR) to benefit their businesses.
For more information visit http://sotic.onecaribbean.org/