After 5 Production's 1st annual Small Business Expo is devoted to the development of small and medium sized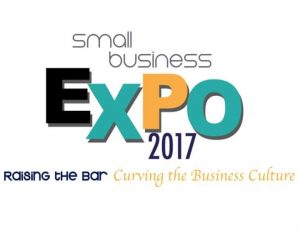 enterprises from various industries, providing an invaluable platform for them to market their businesses. 
After 5 Productions is a network of young Bahamians that are in the business of promoting the culture and talents of other Bahamians. On Saturday, September 23rd, 2017 at the Dundas Centre of the Performing Arts Grounds (Mackey Street) it will host a Small Business EXPO under the theme "Raising the Bar-Curving The Business Culture" from 12pm – 6pm.
The goal is to showcase the expertise of home-based and small businesses to assist them in boosting clientele and in increasing marketing, networking, and exposure. (40) to (50) small businesses in various industries have agreed to showcase their best goods and services.
There will be something for all ages. DJ Fun, kids and family entertainer, will be the life of the party in the kids section as he performs his array of characters. Also putting her stamp on the event is DJ Chelo, a vibrant young female disc jockey that will be bringing live music as a form of extended entertainment while also marketing her skills for future bookings. Cash n' Go will also be on site giving away thousands of dollars worth of prizes.
For more information contact After 5 Productions at: (242) 423-3375 and/or email: sbenetwork242@gmail.com.