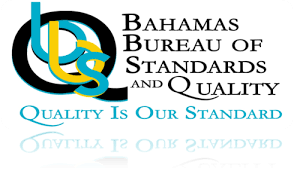 The Bahamas Bureau of Standards and Quality (BBSQ) will host and coordinate a national forum on the importance and benefits of standardization, particularly as it related to food products, in collaboration with The Bahamas Agricultural Health and Food Safety Authority (BAHFSA). The meeting will be held on Tuesday, January 29th, 2019 from 10:00 am – 12:00 noon at the National Training Agency, Gladstone Road Business Complex; Nassau, Bahamas.
The main objective of the meeting entails the review of the Draft CARICOM Regional Standard (DCRS) 5 Labelling of Foods – Prepackaged Foods – Specification by our national stakeholders and to obtain comments to be submitted to the CARICOM Regional Organization for Standards and Quality (CROSQ), as The Bahamas' position, by the end of the session.
The session will provide an overview of the importance of standardization and the requirements of the standards in food products and food safety; with the expectation of establishing a National Technical Committee for Food Products.
For more information contact 362-1748-1755.