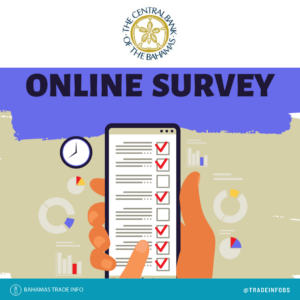 The Central Bank of The Bahamas wishes to garner information on the different experiences of business owners, when opening business deposit accounts at the various commercial banks in The Bahamas. The information obtained from the survey will be used to guide any necessary remedial actions and engagement with the commercial banks.
If you have recently opened a business deposit account, at one of the commercial banks in The Bahamas, please complete the following survey. This survey will be open for three weeks; therefore, we request all responses be submitted by 11:59 pm on 31st October, 2022. While the Central Bank may communicate aggregate information, your individual responses will be held in strict confidence.
Click here to complete the survey.