The Bahamas International Film Festival (BIFF) will be held November 28th – December 5th, 2018. 
The Bahamas' premier film showcase
BIFF is a non-profit organization dedicated to providing the local Bahamian community and international visitors with a diverse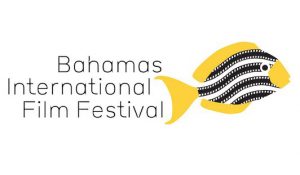 presentation of films from around the world. In addition to offering films that might not otherwise be released theatrically in the Bahamas, BIFF provides unique cultural experiences, educational programs and forums for exploring the past, present and future of cinema.
BIFF has created a legacy of excellence in presenting The Bahamas as a premier film destination to the international cinematic community.  Apart from showcasing 1000+ local and international films, it has introduced Bahamian culture to more than one million film professionals and enthusiasts from around the world.
Each successive year, BIFF grows significantly, with public relations dollar value over $20 million, according to the renowned publicity firm Rogers and Cowan. BIFF has attracted A-List celebrities such as Johnny Depp, Nicolas Cage, Laurence Fishburne, Chaz Ebert, Debra Messing, Danny Glover, Heather Graham, Alan Arkin, Sir Sean Connery, Roger Corman, Daryl Hannah, Sophie Okonedo, Anna Faris, Naomie Harris, Zoe Kravitz, Lenny Kravitz, Sydney Tamiia Poitier, Roger Guenveur Smith, Lee Daniels and many more.
Visit the BIFF website http://www.bintlfilmfest.com/ for more information.