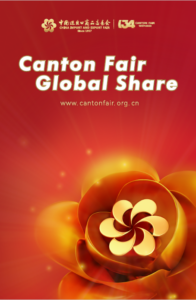 The Canton Fair is co-hosted by the Ministry of Commerce of PRC and the People's Government of Guangdong Province and organized by China Foreign Trade Centre. It is held every spring and autumn in Guangzhou, China.
Since its establishment in 1957, the Canton Fair has enjoyed the longest history, the largest scale, the biggest buyer attendance, the most diverse buyer source country, the most complete product variety, and the best business turnover in China for 133 sessions. The 133rd Canton Fair attracted overseas buyers from 229 countries and regions, including 129,006 who attended onsite and 390,574 online.
The 134th Canton Fair is scheduled to open on October 15th. The schedule of the onsite exhibition of the 134th Canton Fair is as follows:
Phase 1: October15-19, 2023;
Phase 2: October 23-27, 2023;
Phase 3: October 31-November 4 , 2023;
The intervals: October 20-22 and October 28-30, 2023.
The online platform will be open for half a year: September 16, 2023-March 15, 2024.
Download the following for more information:
Introduction of the 134th Canton Fair
Notice of adjustments to the 134th Canton Fair