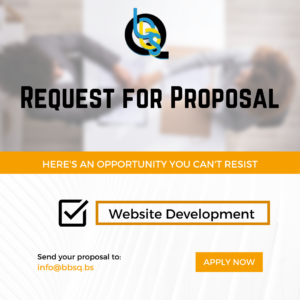 The Bahamas Bureau of Standards and Quality requires a website to enhance communication and provide another avenue for marketing and education. The primary objective of this assignment is to design and develop a website and associated Content Management Systems (CMS). The solution will be expected to serve as effective NQI information tool and provide site visitors accessibility, usability, and ease of navigation.
Easy access to resource material and services
The website will provide useful tools to its users; it will be intuitive and provide the website administrator with the ability to conveniently add, edit or delete content as needed. The content will highlight the contribution of BBSQ to the economic and social development of The Bahamas.
Making the website easily understandable, searchable, and navigable is critical to the site's success. The information architecture should be structured so that prospective partners, and stakeholders can easily find and share content.
Easy management and financial sustainability
The site should take full advantage of the flexibility offered by a CMS so that it can be easily upgraded over time without costly redesigns to interfaces and templates. Additionally, features and tools should be implemented which will make the management and consumption of information easy while allowing for the sharing of material.
The site will present a visual message of modernity, simplicity, and sophistication, while focusing on the people and information it provides. Font types should be easy to read, and pages should utilize a grid structure. Pages should be uncluttered but informational, and images should be powerful and consistently treated throughout the site.
Click here to download the Terms of Reference
Click here to download the Request for Proposals
DEADLINE: Friday, December 16th