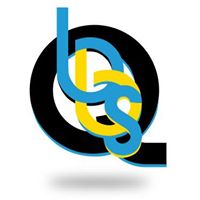 Please be advised that The Bahamas Bureau of Standards and Quality (BBSQ) has appointed EAA Company Limited (EAA) as an accredited inspection company for a Pre-shipment Verification of Conformity (PVoC) program for the roadworthiness of used vehicles imported to The Bahamas from the 21st of January 2019.
All used vehicles arriving in The Bahamas on or after the 1st of April 2019 from Japan, the United Kingdom, Singapore and the United Arab Emirates, will require an EAA certificate of conformity (COC) to comply with import regulations on arrival in The Bahamas (unless shipping documentation verifies the vehicle was shipped prior to the inspection commencement date of 1st of March 2019).
Pre-shipment inspections (payable by the Exporter in the country of vehicle origin) will commence in the following countries from the 1st of March 2019:
Japan, United Kingdom, Singapore and United Arab Emirates.
Requirements for a valid EAA certificate of compliance are:
Vehicle age limits
Cars, Motorcycles and Light Commercial: Not exceeding 10 years
Commercial Vehicles (exceeding 3,000 kg): Not exceeding 12 years
Vehicle Drive
Can be either right-hand or left-hand drive
Pass a Radiation Inspection
Relative to Japan and UAE Exports only
Emissions
Must pass an emissions test
Roadworthiness Inspection
Conform to Bahamas National Standard (BNS) 2019
For further information on inspection requirements and EAA Company Limited, please click here.