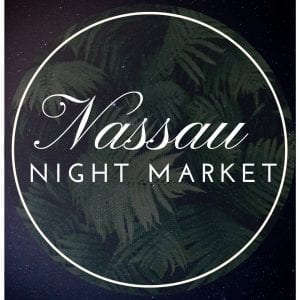 A young Bahamian entrepreneur is hoping his idea to host Nassau night markets will not only spur economic activity for small businesses, but reignite nightlife in the city center.
President of SeaRoc Brandon Kemp said he was inspired by a night market he attended when he visited Taiwan in 2015 and wanted to recreate that experience in The Bahamas.
Kemp is hosting the first of a series of Nassau night markets on December 15.
Each Saturday will see a different rotation of vendors
"The Nassau night market gives Bahamians and tourists the chance to see Bahamian products and culture on full display. Visitors will be able to browse and taste the flavors of numerous vendors, buy handcrafted products, and enjoy the evening's featured street performers," Kemp said.
"Each Saturday will be different as a rotation of vendors, dancers, groups of poets and comedians, artists and other Bahamian talents will add to each week's special theme."
A range of Bahamian artisans will have their wares on display including The Taco Kitchen, Divine Flavor, Savage!COOKIES, Mojibros, The Pink Shack, Tirstys, Bentonite Beauty Clay, Rose Essentials, Mr. Flea, and Natural Scrubs.
The market will run from 6 p.m. to midnight
"We want to give local entrepreneurs a creative platform on which to sell their products," Kemp said.
"We have extraordinary talent and creativity in The Bahamas. Providing a venue for Bahamian entrepreneurs and artisans to showcase themselves is something we're really excited about. And by having new vendors and artists there each week, it will be fresh every weekend."
The first Nassau night market will be held just east of the Nassau Straw Market and will run from 6 p.m. to midnight.
Source: Nassau Guardian