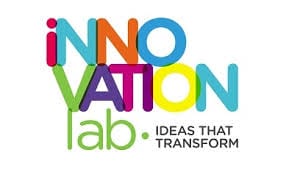 The Inter-American Development Bank (IDB) has selected a Bahamian startup to participate in its upcoming Demand Solutions competition being held in Santiago, Chile next month.
Blockchain company PO8, which was founded by Matthew Arnette, was one of 11 startups chosen out of 100 from throughout Latin America and the Caribbean.
The IDB is looking for innovative startups that impact the creative industries
Through the Demand Solutions competition, the IDB is looking for the most innovative startups that improve lives in the creative and cultural industries using design, multimedia, new technologies and services to global markets.
"Design, multimedia and exports of creative services are some of the thematic areas related to the startups selected to participate this year in Demand Solutions Santiago, which will take place on December 11 at the CorpArtes Theatre, in the Chilean Metropolitan Region," the IDB said in a release.
"The theme of the event, organized by the IDB, will be 'Creativity for Export', with the aim of highlighting the creative talent from Latin America and the Caribbean as a business opportunity, through different tools such as video games, smart fashion and digital art."
PO8 is attempting to use blockchain to revolutionize crypto for The Bahamas
The Bahamas was selected along with startups from Argentina, Brazil, Chile, El Salvador, Honduras and Mexico.
PO8 is attempting to use blockchain technology to "democratize and decentralize" marine archaeology and revolutionize "crypto" for The Bahamas.
Blockchain technology will allow PO8 to tokenize underwater expeditions through decentralized applications, called Dapps, on the Ethereum network.
Each startup is vying for $25,000 in seed funding.
Source: Nassau Guardian